Our School Family
We are all unique and a special part of our school
Reuben was born with a rare urinary and bowel condition and has undergone specialist Mitranoff surgery. He showed the school a Powerpoint presentation explaining what this life changing procedure means for him. We all admire his fantastic attitude and positive mindset and were pleased to support the bake sale he organised, raising over £300 for the Mitranoff Support charity.
150 Years Celebration
In 2015, we celebrated our 150th anniversary which brought together many who are, or have ever been, a part of our school: children, staff, parents and governors.
We commissioned a special stained glass window to commemorate the event. It has a cross in our school colour, green, the Light of the World shining behind and a crown of thorns circling the window.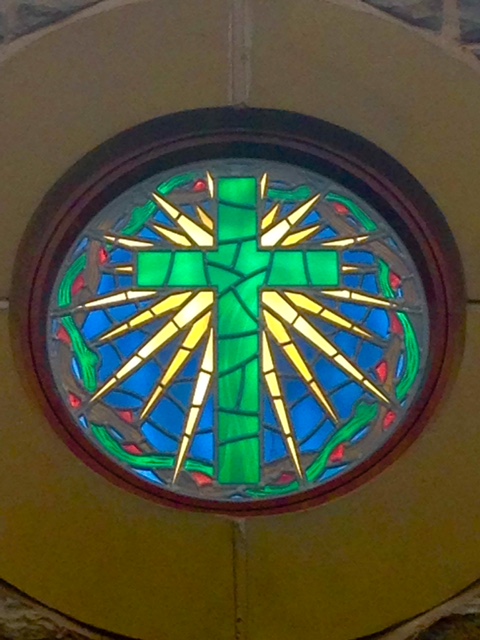 PFA (Parents and Friends Association)
Our events help raise funds as well as giving everyone the opportunity to join together as a community.
Annual Summer Fair
Our Summer Fair is our most popular event of the year and in Summer 2018 we raised over £1500.
Thank you to our sponsors below. Please click for more information.
PFA Christmas Craft Fair
Last year we raised nearly £500.00 by hosting a Christmas Craft Shopping Day.
Christmas Disco
Our Christmas Disco is extremely popular with the children